Full Service From A Professional Local Painter
R&D Painting provides full painting services in and around the Garner and Raleigh areas with the precision and craftsmanship you are looking for. From beginning to end, R&D ensures your home will be painted to your satisfaction. Prior to starting your project, we will finalize the colors and clarify any questions you may have. We will notify you of the project duration and provide progress reports throughout. Once our crew has finished, a final inspection will be performed to identify and perform any touch-ups. Our work is backed by a 3-year warranty that covers your home against chipping, flaking, peeling or blistering paint.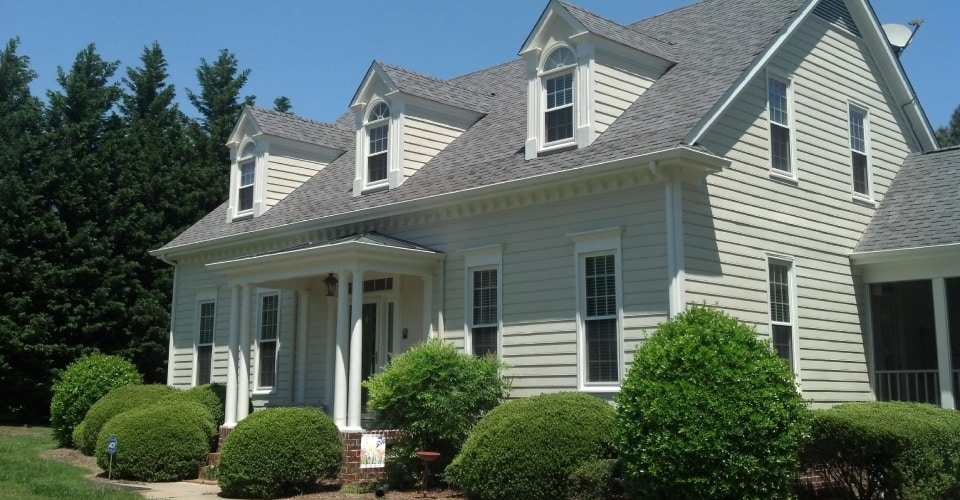 Our Painting Services
Skip the DIY paint project and hire a professional. It's a hassle to paint even a small room of your house due to the many common pitfalls and the conflicts with your busy schedule. We'll take care of all your interior painting projects and give your bedroom, bathroom or other rooms the appearance you're looking for. Our services include walls, ceilings, trim, cabinets - you name it, we paint it!
We will paint the outside of your house and make it stand out from your neighbors. The outside of your home is exposed to a lot of dirt and growing organisms, so we fully prep the area before diving in. The result is smooth, even, long-lasting color. We can paint all kinds of siding as well as brick and do full trim work as well as power-washing. Have a fence or deck that needs to be stained or painted? We do that too!
To paint your garage floor, we use materials that will completely adhere to your garage floor with no peeling or chipping. It will protect against deterioration while providing a professional, attractive appearance. Call us for the professional look you want in your garage.
We have solutions for brittle, crumbly, dark brown wood. This is an important part of your home's exterior that many painters don't help with. You can count on R&D Painting to handle any dry rot problem you need to be fixed.
Get Started With A Free Estimate
There are many aspects of painting your home that we can perfect for you. We'll work quickly and achieve the exact paint shade and finish you desire. We can also help with light carpentry and repairs. Whatever you need, trust us for professional results. Connect with us online or call us today at (919) 669-6459 for a complimentary quote on your next painting project!